PAYMENTS
VIP-Writers.com offers competitive salaries and a great variety of orders to work on. You will be able to manage your own workload and earn as much as is comfortable for you.
The price for a particular order will depend on:
- Its type and complexity
- Academic level chosen by the client
- Order deadline
- Your loyalty and writing experience
As for now, we have two groups of writers (ENL & ESL writers). ENL writers are native speakers and they receive higher rates than English as Second Language (ESL) writers. However, after proving their excellent writing skills, ESL Writers can get promoted and complete assignments at higher pay rates.
PRICES
This table below shows prices per page (275 words approximately) depending on the academic level of the order and its deadline. However, these rates are approximate and may differ from the ones that you can see on the Available Orders page after passing the registration procedure as there are different types of papers. Also, the system may automatically recalculate the price based on the lowest bids placed by the writers.
ENL Writers
ESL Writers
5-18 hours
1.5-10 days
5-18 hours
1.5-10 days
Professional
$17-22
$14-18
$5-11
$5-8
College/
University
$13-16
$10-13
$5-8
$5-7
High School
$10-12
$7-9
$5-6
$5-6
!Note that we have a bidding system. It means that you will be able to apply for an order and suggest your own price for completing it.
PROMOTION
Start off as a VIP Writer after passing the registration procedure and become a VIP-Plus or a VIP-Premium Writer after proving your excellent writing skills.
VIP-Plus
VIP-Premium

+15%

to the base salary

+25%

to the base salary
You can find all requirements that we expect our writers to meet when applying for a promotion in our Terms or Use or on the FAQ page.
PAYMENT METHODS
We currently offer the following payment method:
- TransferWise
Low commissions. Salary is sent to your bank account or credit card in your national currency or in USD (commissions may vary).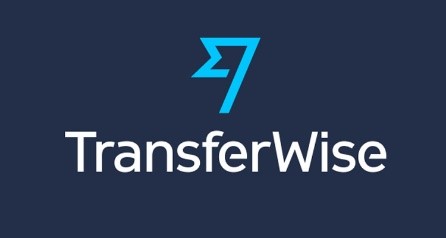 Payment Procedure
If you pass the registration procedure successfully, you'll be able to set up the preferred payment method by providing the Beneficiary info through the Payment Methods section in your control panel.
Payments are processed once a month (or twice a month if you are a loyal writer) between the 1st and the 5th of each month. Salaries are withdrawn from your account and transferred in case you have earned more than $100 during the previous month (check Terms of Use for more information).
Bonuses
We offer special bonuses for exceptional quality of writing or for helping us with complicated orders. Detailed information about bonuses is shared through the News section that you will be able to access from your personal account after passing the registration procedure.
Get in Touch
Call us:
+1 860-497-4333
(US Toll Free)
Social Media
(Chat 24/7 for registered writers)